March 19, 2020
Press Release: Easter Egg Hunt in the Pool Cancelled
Due to state mandates put in place for the best interest of public health and safety, upcoming Community Events scheduled at the pool (including the Easter Egg Hunt) will be cancelled/postponed.
All events under the Community Events tab are on hold until further notice pending state health and public safety regulations. Please follow CDC Guidelines for your health and others. We look forward to a happy and healthy pool opening later in 2020.
March 13, 2020
Press Release: Postponed CKCPRD Swimming Pool Opening
Due to the rapid spread of COVID-19 it is in the best interest of public health and safety to postpone the opening of the Central Klickitat County Parks & Recreation District (CKCPRD) swimming pool until at least April 27, 2020. CKCPRD will continue to follow Washington Governor Inslee's emergency declaration and follow all appropriate protocols for preventing the spread of COVID- 19.
All previously published pool schedules for hours of operation, lessons or training will be updated as they become available.
POOL OPENING TBD
Due to state mandate, pool opening has been delayed.
Lifeguard Classes
Get certified to become a lifeguard with the American Red Cross class!
2020 Swim Lessons
Postponed until further notice.
Click here to find out the latest on weather related closures. If in doubt, please call the pool for the most current information on operations.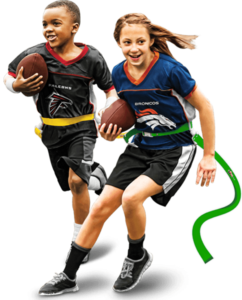 Flag Football Skills Building
Join us at the Goldendale High School football field for skills building and flag football fun! Any boy or girl in 3rd through 6th grades is welcome to participate. 2020 Sessions to be determined. Contact Brock Warrener for more information at 360-773-7712.